Posted by Talal Albagdadi on
Team sports are a thrilling display of athleticism, teamwork, and competition. From high-intensity contact sports to adrenaline-pumping action, these sports bring together players from around the world to showcase their skills and compete for victory. However, along with the excitement and glory, team sports also come with inherent risks and dangers. Injuries are an unfortunate but inevitable part of the game, and some sports are known for their higher risk of injuries. Let's take a look at the 10 most dangerous team sports in the world and the injuries that can occur in each sport. 1. American Football: With its...
Posted by Talal Albagdadi on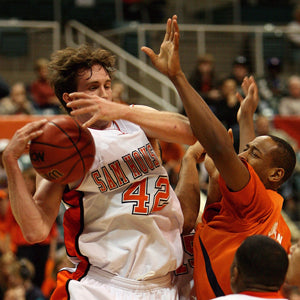 In this post, we look at the five most popular sports in the world and their popularity in different countries. From soccer (football) being the most popular sport with an estimated half of the world's population identifying as fans, to cricket being particularly popular in the British Commonwealth countries and basketball in the US with the National Basketball Association (NBA) being the most widely followed and viewed basketball league. 1. Soccer (Football) Soccer, also known as football, is the most popular sport in the world. It is estimated that over half of the world's population identifies as soccer fans. The...